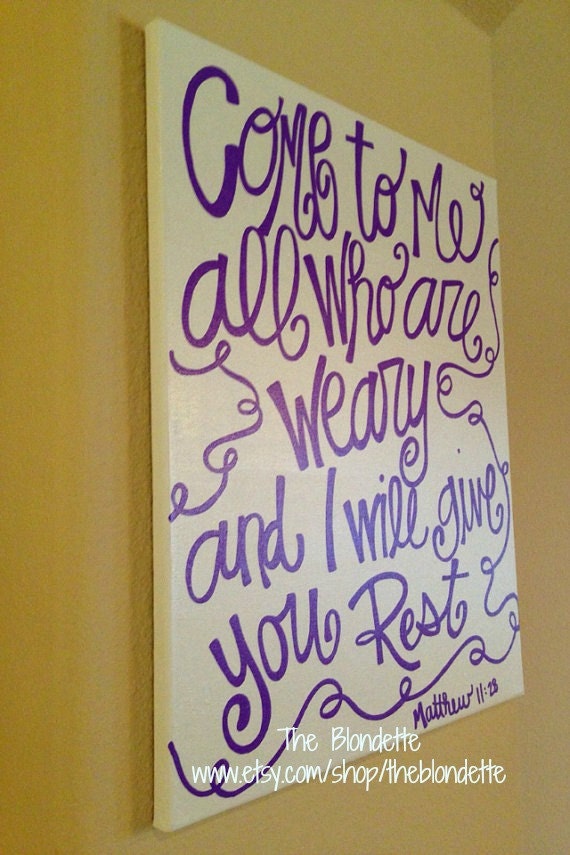 Then Jesus said, "Come to me, all of you who are weary and carry heavy burdens,
and I will give you rest." Mathhews 11:28
This verse is one of those comforting verses. God knows we have heavy burdens on our shoulders. He knows we are always thinking, fretting, worrying - even though we shouldn't be, He sees it anyway. And here He is telling us - come to HIM. Bring it to Him and he will lift our burdens and give us rest. He just wants us to come to Him and He'll take it from there! Doesn't that put your heart at ease and settle your soul?
Our Lord, we belong to You.
We tell You what worries us and You won't let us fall.
Psalms 55:22
In times of trouble, distress, worry, concern - don't forget who is waiting for you to ask Him to help. He's the most powerful force to be called upon (not your friends, not your coworkers, not the hairdresser or the bartender ... ) Call upon God, tell Him your troubles and ask for His help.