I am SO excited to complete this scrapbook for a dear friend who commissioned it. Someone in her family is graduating from college and she wanted a manly scrapbook to document his special day. I gotta tell you, I really like how it turned out. Manly, smart, streamlined... sharp.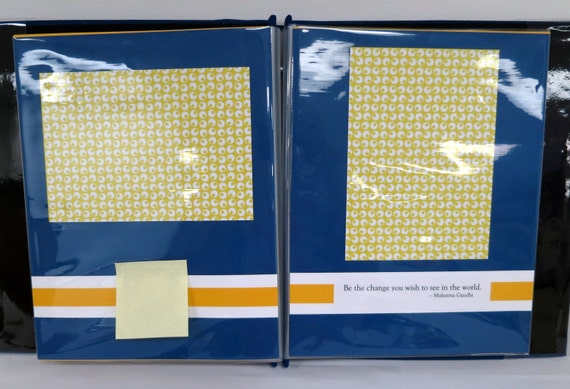 Be the change you wish to see in the world. - Gandhi
So I blotted out the logo to hide the actual college, but let me tell you, their logo is AWESOME. That's all I can say. So it looks even better without the post-it note. Just saying.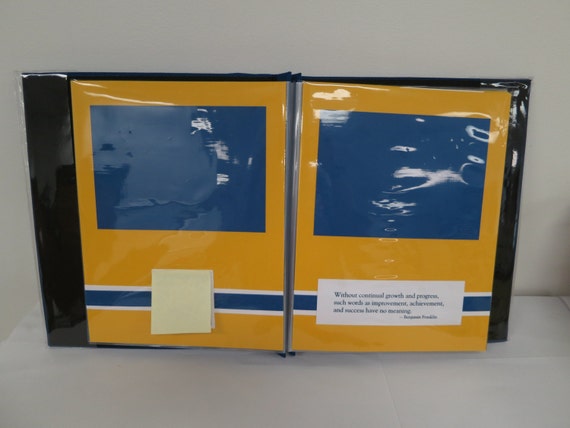 Without continual growth and progress, such words as improvement, achievement, and success have no meaning. - Benjamin Franklin
In lieu of stickers, which I didn't find very manly, I chose to include one of the college logos and an inspirational quote in each spread.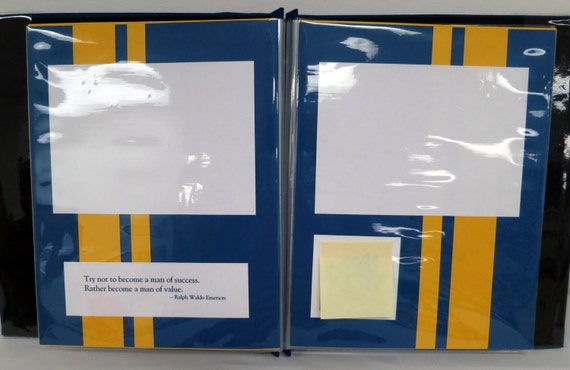 Try not to become a man of success. Rather become a man of value. - Ralph Waldo Emerson
I don't know why I like it - maybe it's just the simple lines and you know I'm GAGA for quotes. But I do like it and I'm really psyched for her to see it in person. And for the graduate to see it!
Ok, so there is a little taste. To see the listing online,
click here
to go to my Etsy shop, Pressed Clovers. And now I received another commission for a Mother's Day book last night from a friend that is my BIGGEST SUPPORTER EVER. I blogged about her
here
(and you'll see my ugly mug while you are there!) So I'm excited to start on a new adventure in Pressed Clovers land! :)