Dear Macy Mae, you are my sunshine every morning. I love visiting with you before work. It's amazing to see how quickly you are learning and how smart you are!
Dear Spring, you have finally arrived! I love driving to and from work and seeing green instead of dead brown. It makes the commute much more interesting. :)
Dear Sweet Frog owners, I wasn't kidding when I told you I was excited you were opening in my town. Hello, I was there on your FIRST DAY. I'm CRAZY with excitement! My wallet isn't, but I am.
Dear roses, what a treat to see you had bloomed when I wasn't watching you! My first bloom of the season! I'm hoping for another lovely year of your beautiful flowers!
Dear Digital Scrapbook Papers, I'm learning how to best use you in my Pressed Clovers items. It's slowly occurring to me how cool you could be!
Dear weekend, for whatever reason, you are calling for rain rain and more rain. I'd appreciate it if you'd make it rain at night or sometime I'm not out in it, please. Many thanks!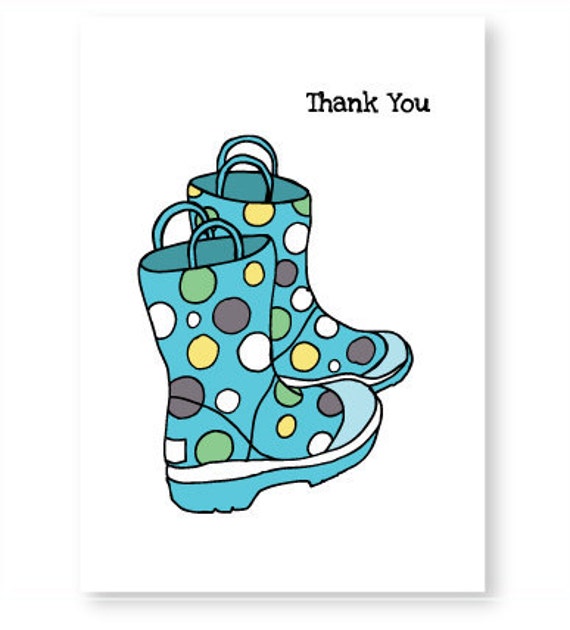 How cute are these goulashes Thank You notes? Find them here!
Ok folks, I'm off to wrap up my work and head home for the night. I'm so looking forward to kicking up my feet and half dozing on the couch while Muffin snores in the room beside me. Ya'll have a great weekend. :)