Is it Friday already!? Wow, the weeks of Spring are flying by and we'll be complaining about the heat of Summer soon.
Dear Muffin, sweet kitty, I'm soooo sorry. I know you are an older kitty but I never imagined you would slip and fall into the tub this morning! I did hop out and chase you around the house until I caught you, then I dried you off. On a funny note, I did get a free mop job out of it. ... ....
Dear Office Depot, I love your store, truly. Enough to mention it on Twitter and gain a reply from you. However, if you don't get this crap straightened out with my Work Rewards or whatever... I'm going to get grouchy. I'm talking about $40 here, so get it worked out. Seriously.
Dear pollen, I love you in the form of honey. I hate you in the form of yellow/green powder that coats my car and makes me miserable.
Dear Pintrest, you are so evil for introducing me to these types of projects, like I have time to be making these things! But oh, how I love to browse you and day dream.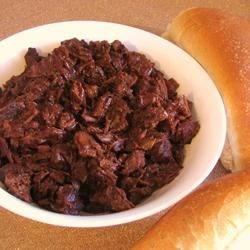 This however, is one of those things I pinned and made. OH MY GOSH, so tasty.
Try it here
.
Dear Dropbox, you are making me very happy. I love saving my pics to your site from my phone and then accessing them on my computer at work. Seriously, so easy.
Check it out.
And I love that you are free, because I'm broke. :) And Katie loves logging in and snagging the latest pic of sweet niece. :)
Ok, I'm off to enjoy my weekend. Not sure what I'm getting into but I'll talk your ears off about it later this weekend/next week. You know I will. Have a great one and go check out the other letters! Well, nevermind it doesn't seem to be up this week. Go check out Ashley's page anyway!