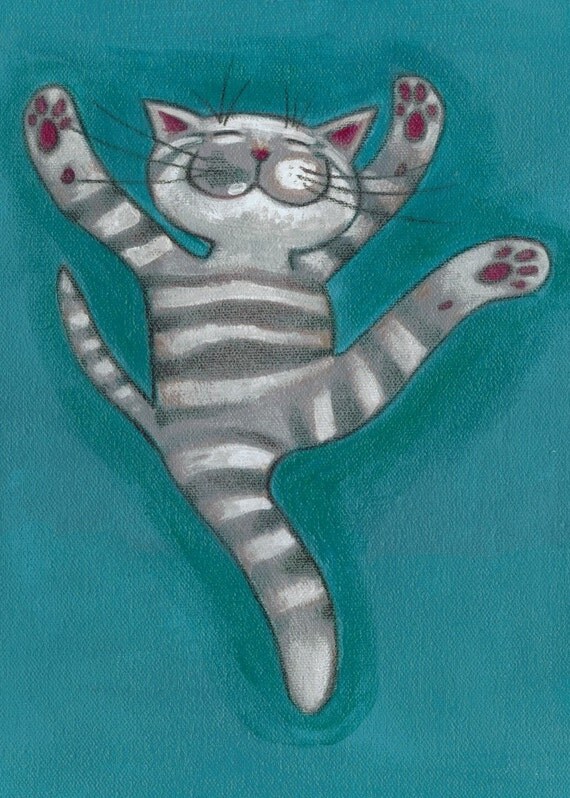 Jump for Joy!
How could you not with this wonderful kitty cat celebrating life so expressively? Love! Get your own
here
. I like this one, too: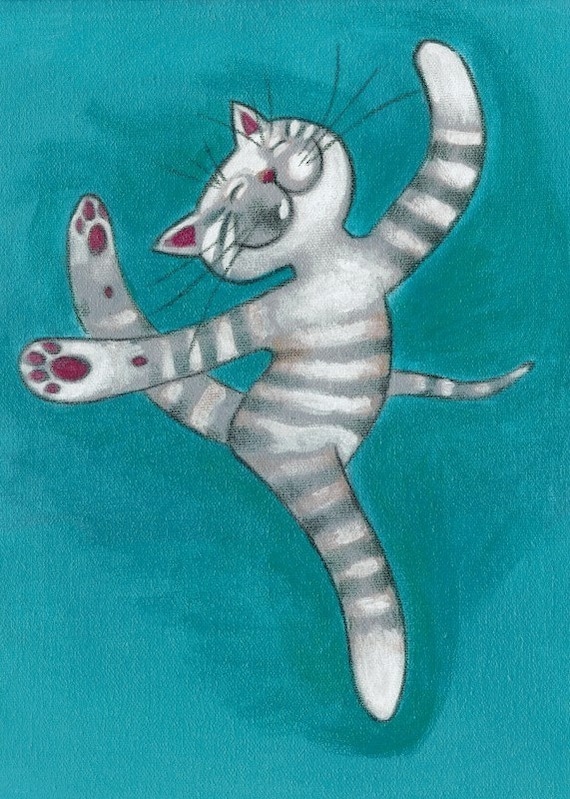 Anyway, today is Friday. And I haven't done Friday's letters in 1.2 million years. So today, I am joining the masses writing their letters to the universe and celebrating the beginning of the Wonderful Weekend! Woop woop!
Dear Olympics
- I love you and I hate you. I love the excitement of cheering for Team USA, however, I hate the late nights. And I'm sick of seeing qualification rounds. Or repeats, like bobsleds that have four rounds! All I really like is ice skating in the Winter Olympics, and I think that's over now. Good. Maybe I'll go to bed and get some sleep.
Spring-like Weather -
I adore you. I'm in love with you. I want you to stay here for at least several months and push the hot and humid Summer temps back as far as possible. Pretty please?
And Snow -
I'm over you for this year. How about staying away for a while?
Dear Old Friend EJR whose birthday is on Monday -
You've been on my mind and I hope you are well. I so regret things weren't able to work out, but I suppose that's life. I wish you SO VERY WELL and I hope you are content and at peace in life. Happy Birthday, RubberSoul. :)
Dear Sweet Nieces -
Both of you are home this weekend. Yippiee! And ONE of you has a BIRTHDAY!!! WoOp WoOp!! Happy 12th Sweet Niece #1! :) I'm so proud of the young lady you are - you are a TREASURE!
Dear Downton Marathon on Sunday -
I'm so ready for you... SAD it's the FINALE (What the heck, I thought this season just started?!) but I'm so excited for multiple episodes back to back.
Friends Grace & Sherry -
I enjoyed dining with you, Grace, and phone visiting with you, Sherry! I feel so blessed, so thankful that God put such special people in my life to be my friends.
I hope all your weekends are wonderful! I'm off to go dancing to my car like the cats above and spinning myself on home to see my family. Enjoy! :)